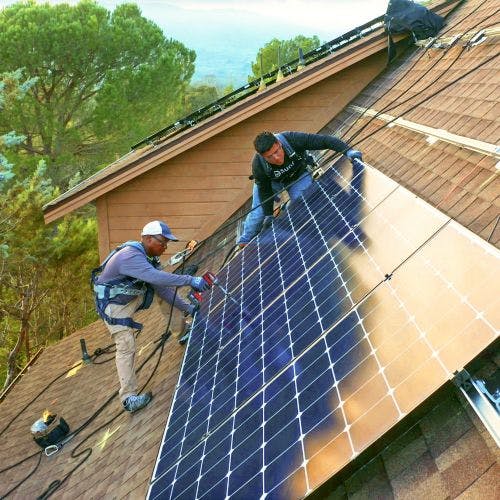 Investigating Drones in Solar
Emily Ineman, Senior Operations Project Manager, is tasked with strategizing more efficient workflows for the Site Assessment team. "Going solar is not a straightforward process," Emily explains, "so the challenge is how to install this quickly while also delivering a high-quality product and experience." Emily's strategic focus ended up helping her and her team identify the need for a technology to enable these goals, by asking the question, how could they get a design to a customer faster? Similarly, how could they achieve the most accurate and quality design? At the time, their process was solely a boots-on-roof operation, taking manual measurements of roof sections that would hold customer solar panels. This process took multiple hours per roof and did not always produce consistent results for Sunrun's design and install teams — and, more importantly, their customers.
In 2020, Sunrun joined DroneDeploy to expedite site assessments for residential solar installation. To make the process safer, more efficient, and more reliable for designers and workers, Sunrun selected drone technology for its hands-off approach to roof surveys and reliable metric reporting. "Any time we can avoid going up on a customer's roof, the better," Emily says.